Martini
I made one.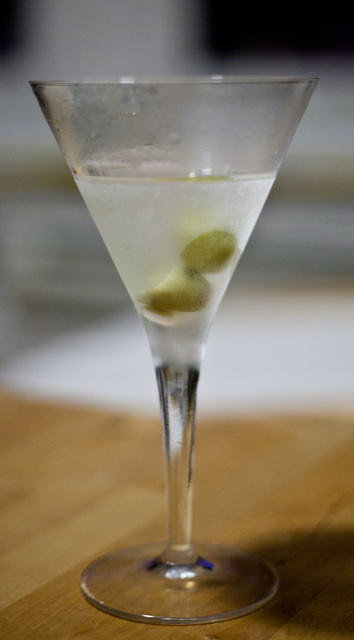 I have developed a taste for them. Hendrick's has a nice floral flavor; do try it. It also makes a fine gin & tonic.
I store the gin and a couple of glasses in my freezer. Rather than the IBA dry martini recipe, I've made the last couple like this:
Get your vermouth.
Retrieve gin and appropriate number of glasses from freezer.
Pour a smidge of the vermouth into the glass; swirl.
Pour sufficient gin into the glass. Swirl a bit more.
Replace gin and fresh glasses in freezer.
Plunk in a couple of olives.
Enjoy.
For a very different gin, try Blade Gin; its flavor is spicy rather than juniper.